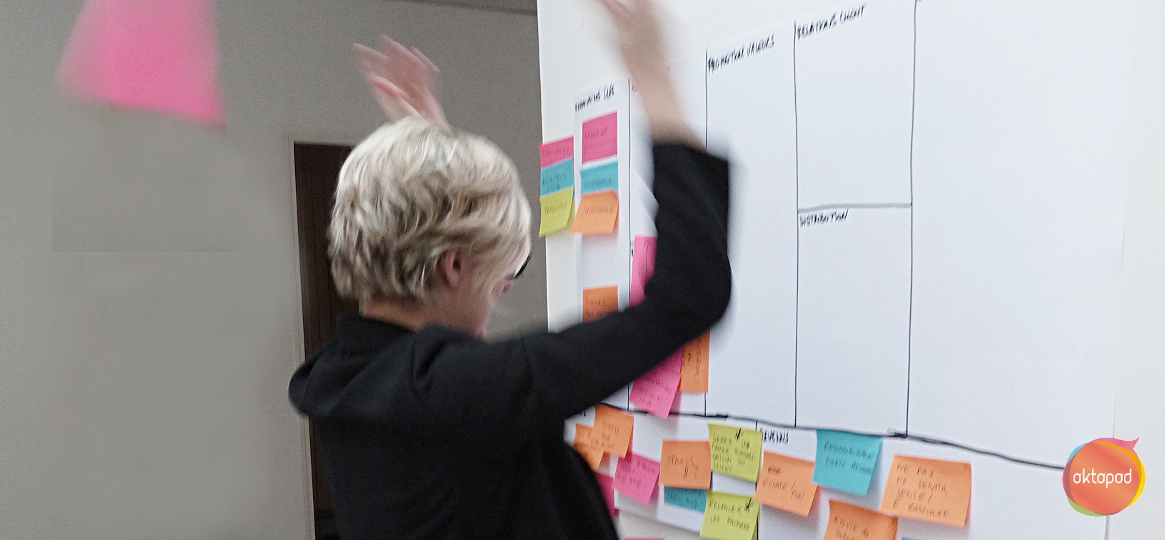 The "Revamp Camp" workshop consists of: two stages and 4 phases to really give your projects and morale a boost.
In an ever changing world, this method is suitable for both entrepreneurs who are looking for a way to clarify and boost their vision, and employees or job seekers wishing to create and add value to their professional career.
In need to take time to (re)open the scope of possibilities and to do the groundwork that enables to take action(s)  and motivation to be rekindled ? Have a look.

The two stages of Revamp Camp involve the search for relevant information (a kind of activity balance sheet, made up of abilities and needs) followed by a "reinvention" with the help of projective, fun AND powerful exercises.
So what is it for? Giving yourselves the right to (re)integrate the concept of pleasure and play into your activities. And it is also for those who wish to reach the point of formulating their vision, that will give their activity and their career a "really deep sense of meaning".
The  canvas offers support to the two phases – before the reinvention and after. It allows you to photograph the structure of the project at any given moment and to clearly visualize the model magnified by reinvention. A plan of action is then created to test and make adjustments to the new model.
We can safely say there is a clear before and after with the Business Model You, whether or not the plan of action is followed in detail, or applied tentatively or with great vigour.
The method is timeless. It can be reused whenever necessary to develop the model.
"A journey of a thousand miles begins with a single step"

Client's feedback on a 1 day face to face session.

More information:
Recamp Camp: Why  work with us
Want to get information? Write to inspire [AT] oktopod [Dot] biz or + 33 970 406 630 (skype in)