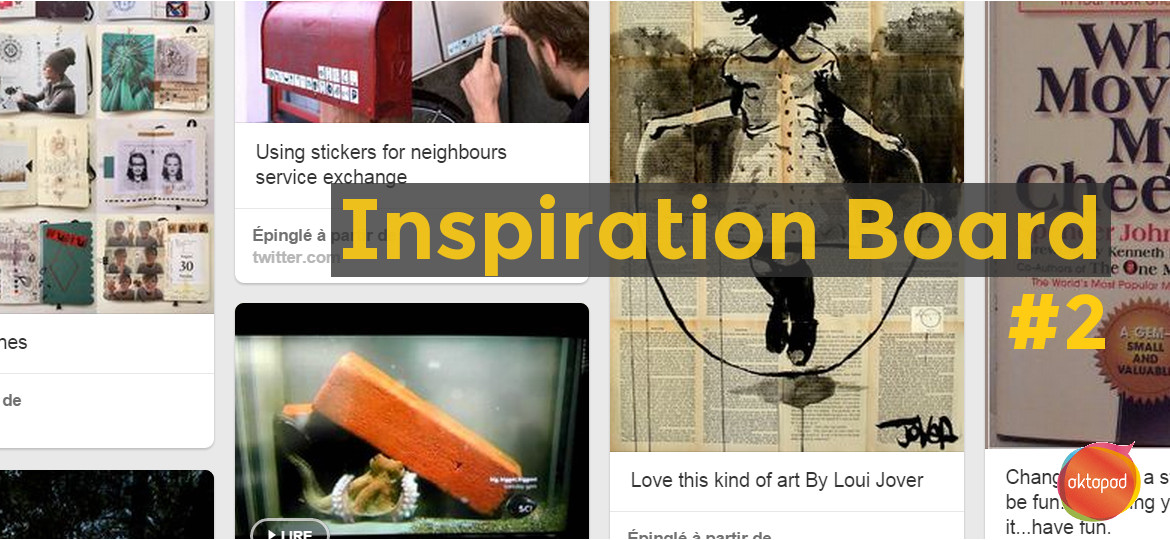 Hi,
Yes! Here is our  "Inspiration Board #2".

In this month Inspiration Board you will find:
– A beautiful QUOTE on the art of listening to what you feel.
– Leadership & curionsity: "The Best Leaders are insatiable Learners" by Bill Taylor (@practicallyrad ) via HBR.org
– "Who Moved My Cheese": A magnificent and simple book on change and adaptation (or resistance to adaptation). BY Spencer Johnson.
The book is not new, but still very up to date.
– Social Entrepreneurship & Business Model :  presentation of Little Sun (@LittleSun) by its cofounder Frederick Ottesen at the Positive Economy Forum ( @PositiveEco, Le Havre, France).
–  Learning by observing: the case of the octopus (video)
– The Art of Drawing & sketchbooks.
Does any of this kick your Inspiration?
Let us know, and please share your findings, here or on our Facebook page, we are curious!
Talk soon!